USD/CAD – it's all about volume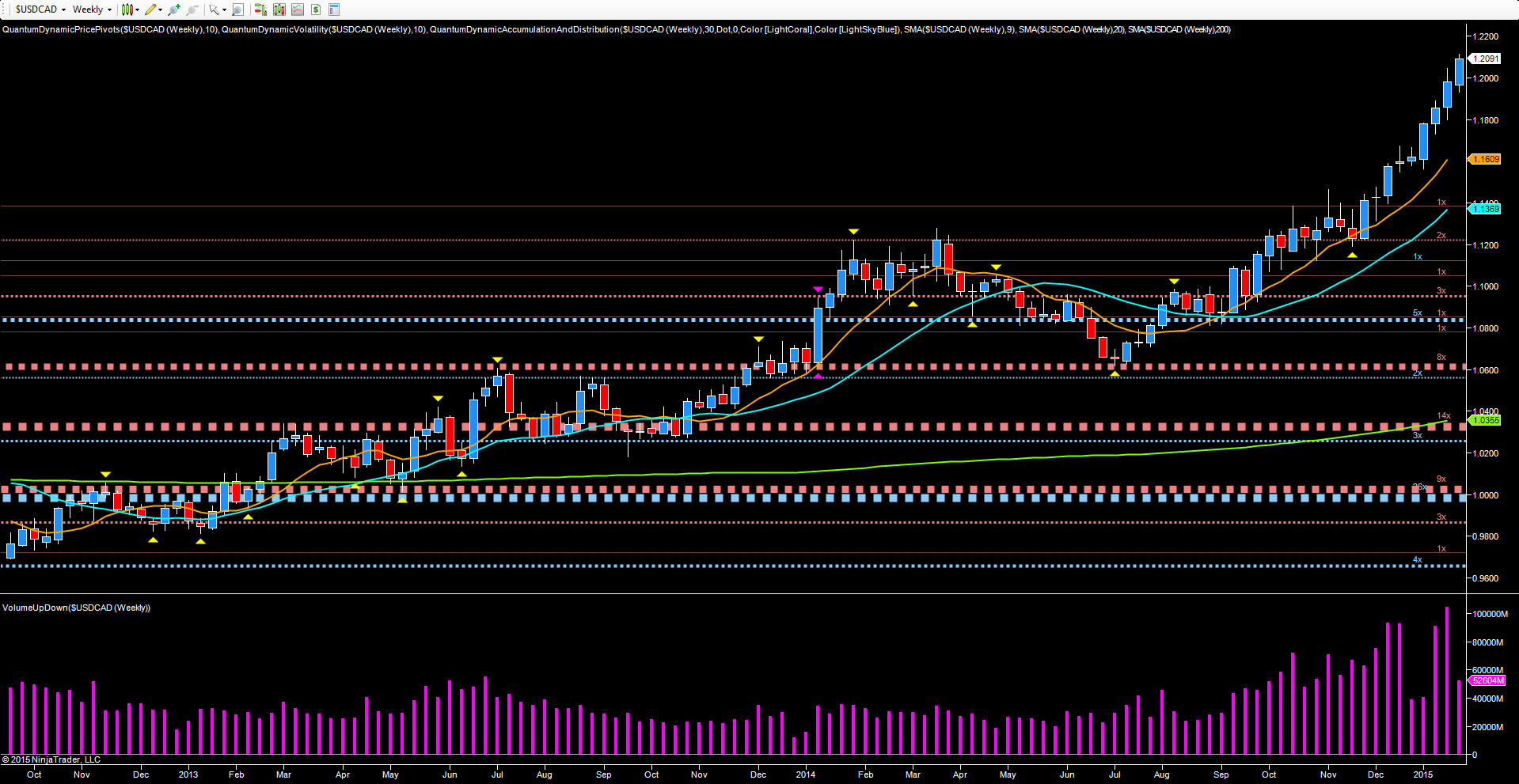 USD/CAD – weekly
For the USDCAD the start of the new year has seen little change in the longer term trend, with the bullish momentum of the second half of 2014, continuing uninterrupted into 2015 although the weekly chart does highlight some interesting points. The first, and perhaps most obvious for volume price analysis traders, is the relationship between the price action and the volume profile over the last few months. Here we have an instrument which is rising strongly and confirmed with rising volumes. Both are in agreement, and validating the strongly bullish sentiment which is being driven by two forces working in tandem – strength in the US dollar and weakness in crude oil. For volume traders this is one of the key tenets of trading using this methodology. In this case it is a rising market confirmed with rising volume, but the same principle applies where a market is falling, and in this case we would expect to see rising volumes once more, which again confirms the validity of the move.
The second point is this, and concerns the period at the end of December and into early January, and here we see two things. First, a reflection of the lack of market activity in terms of volume during the holiday period, and second, the narrow spread price action merely confirms this lack of interest. So again, the two are in agreement. It is also incumbant on us as volume traders to remember that volume is relative, and this is easy to forget during holiday periods, or on days when a market is thinly traded due to a public holiday. The weekly chart of the USDCAD is a timely and neat example of viewing the price action and volume in the context of the calendar at all times.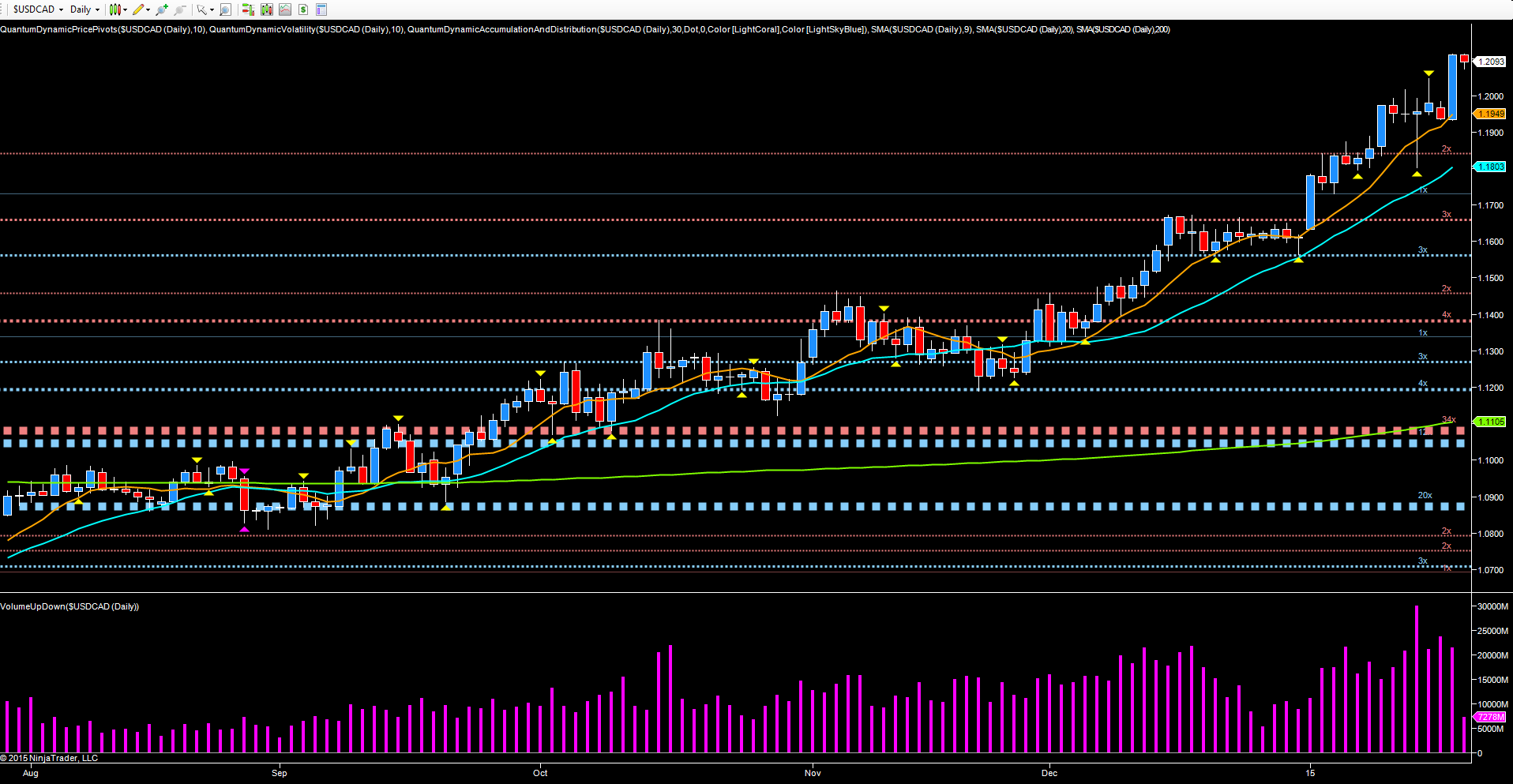 USD/CAD – daily
Finally moving to the daily chart, it was another day of solid gains for the USDCAD as the bullish tone for the pair picked up pace once again yesterday, closing with a wide spread up candle and moving firmly away from the recent congestion phase in the 1.2000 region. Yesterday's price action was also validated by the volume, with the buying volumes of last Thursday clearly in evidence. With the breakout now complete and with the price of oil continuing to fall, the USDCAD looks set to continue higher, However, with both the US dollar and oil reaching possible pause points, and the BOC monetary policy report and statement due later today we may see some further congestion at this level. But, as always, volume will reveal all!
What others are reading on Finances