NQ leading markets higher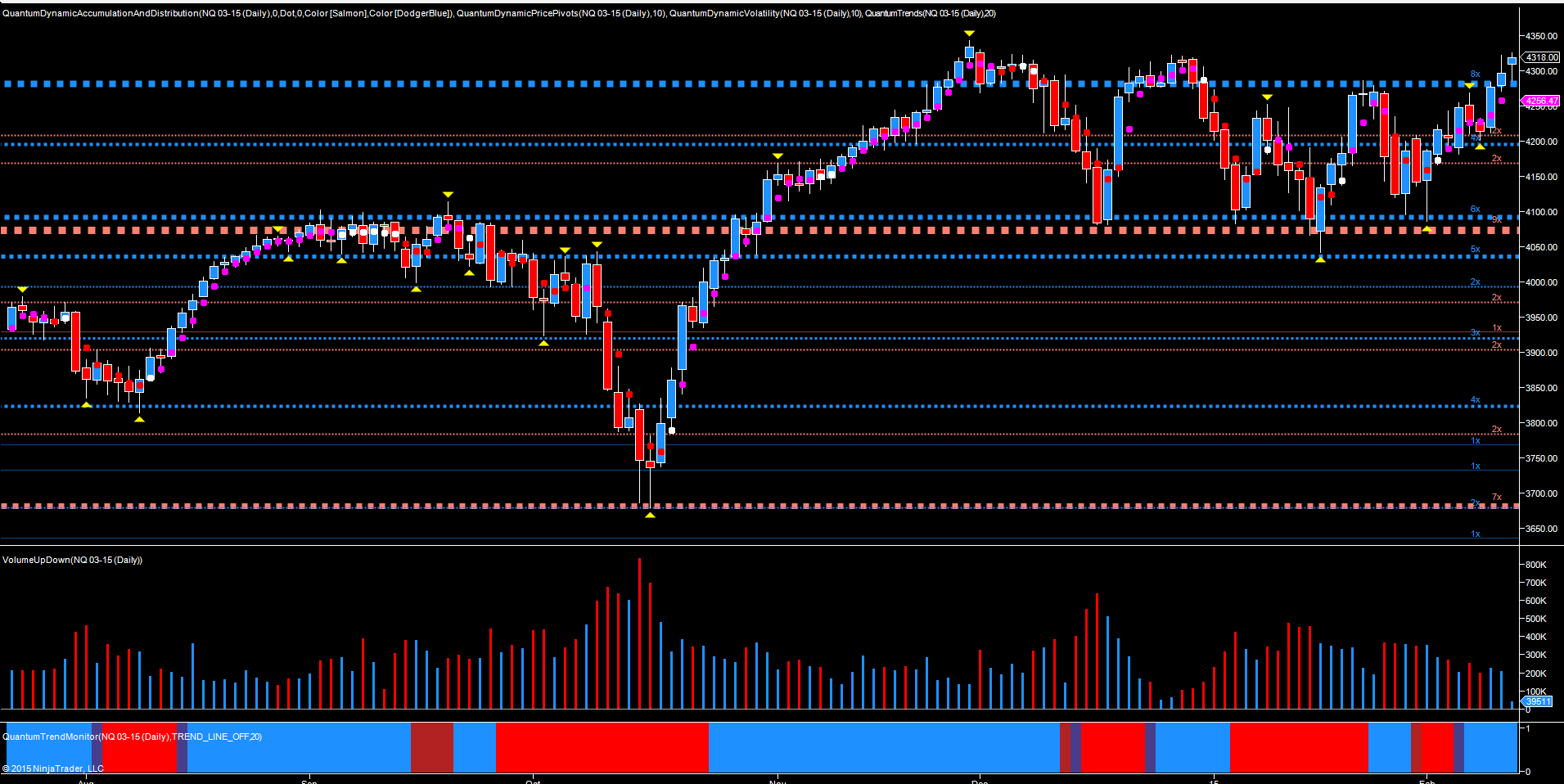 Of the three e-emini contracts we follow, the YM, ES and NQ, it is the daily chart of the NQ which is the most significant for a number of reasons. First the NQ has been the most positive of this trio, and second today's price action is firmly perched on the very strong platform of support at 4284.50 as the index attempts to re-test the November 2014 high of 4343. And at time of writing the NQ is trading at 4321 on Globex, so an interesting physical session ahead.
From a fundamental perspective today's core retail sales, retail sales and unemployment claims all coming in worse have done little to dent the positive mood for the markets, but if these numbers do continue to deteriorate it may force the FED to reconsider any immediate rise in interest rates.
What others are reading on Finances