VIX alarm bells are quiet….. for now!!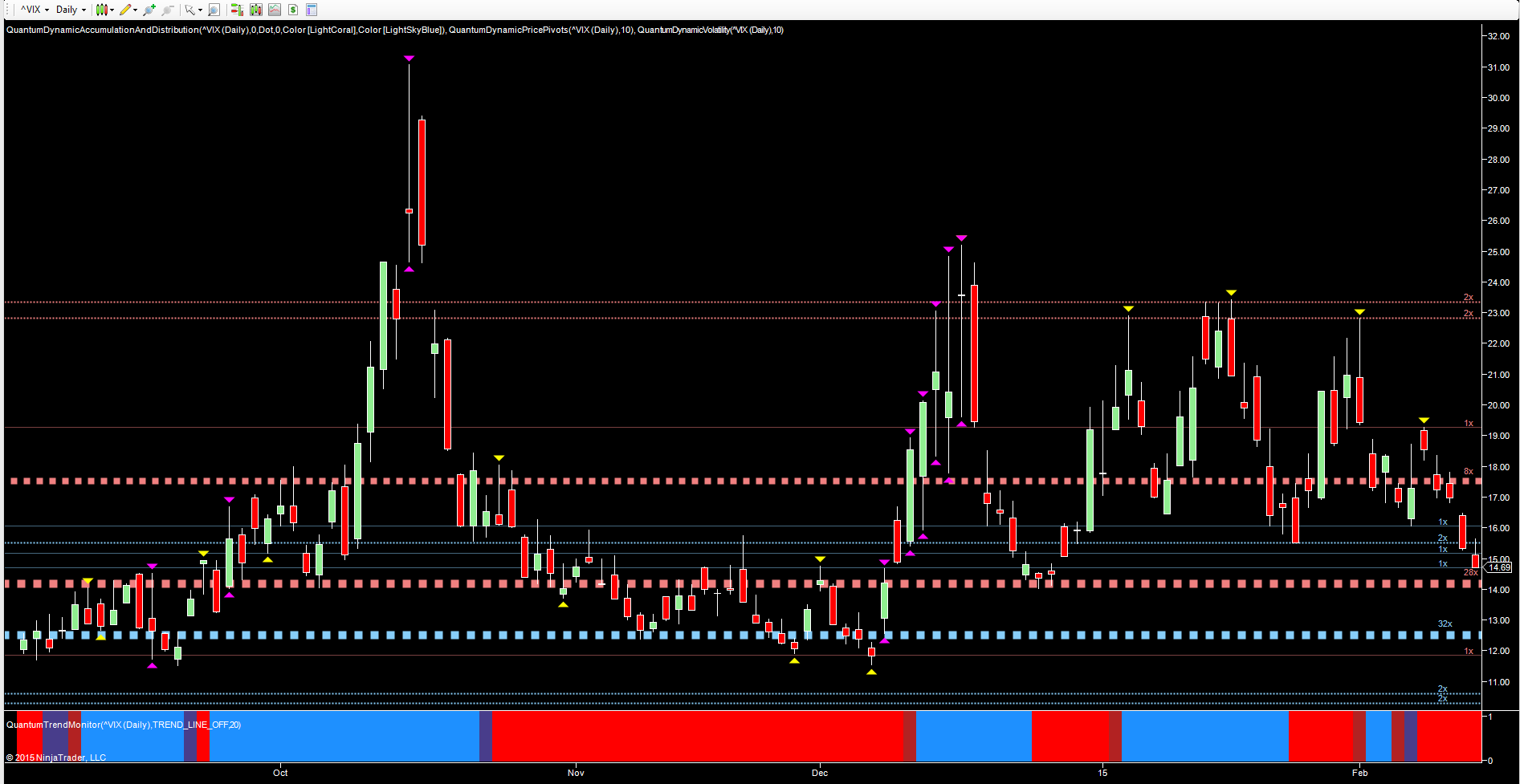 VIX – daily chart
With US equity markets closed for the annual President's day holiday, it is perhaps appropriate to consider the daily chart for the VIX, the fear index, which has been working overtime in the last few weeks, flashing its regular warning signals as fear and greed ebb and flow ever more quickly in these volatile markets.
From a technical perspective the primary regions of support and resistance are now very clearly defined, with the two most signficant in the 12.50 and 14.00 areas on the daily chart. Both of these areas were created during 2013 and 2014, and whilst the lower level was breached temporarily, on each occasion the index reversed higher and back into the congestion region contained between these two levels. To the upside, it has been the 23.50 region which has held firm during the recent volatility in January, with each reversal then characterized with a pivot high, and signalling a return to risk. The last of these was in early February with the index testing the 23.00 level on the day, with a further pivot high confirming the bearish sentiment on Monday last week in the 19.00 area. The remainder of the week saw the index move ever lower, breaking through the strong platform of support in the 17.50 before ending the week at 14.69 and approaching the next deep platform of potential support in the 14.20 area. Should this be breached, then we will once again see the index move into the deep congestion zone, and for any longer term continuation of the current bearish trend, the floor at 12.50 will have to be breached. Any move to single figures will truly set the alarm bells ringing once again!
What others are reading on Finances