The trap door is opening for gold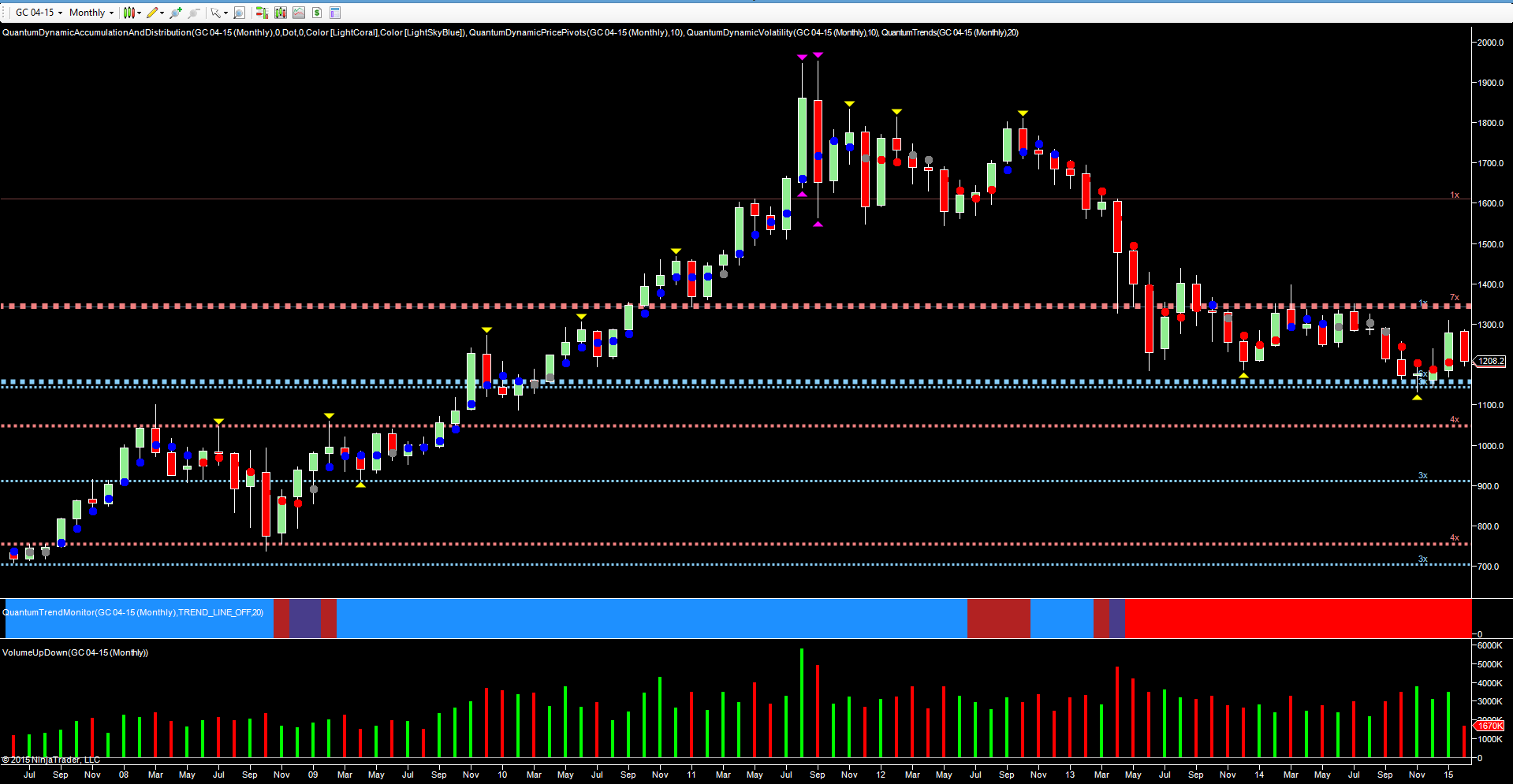 With the gold bears firmly back in charge of the precious metal, there are some tough times ahead for gold investors over the next few months, and perhaps the next few years. It's one of the curiosities of trading and investing, that commodities in general, and the metals in particular, are always viewed with a bullish bias, a characteristic common to stocks. Even professional fund managers struggle with the concept of selling commodities, rather than buying, and over the years urge their clients to diversify into commodities – in other words to invest for the longer term, just as with stocks. For clients taking such advice over the last twelve months, the results would have been catastrophic to say the least, with many commodities falling, partly driven by a resurgent US dollar, with others falling equally sharply through political intervention, global conflicts, and more conventional supply and demand issues.
For gold investors holding for longer term returns, the outlook remains heavily bearish, and however much we wish or want gold to rise, there is nothing in the fundamental or technical picture suggesting this is going to happen any time soon. The longer term perspective frames the currency price action, which is simply an extended phase of price congestion between $1350 per ounce to the upside, and $1150 per ounce to the downside, a channel of price action that has been building since mid 2013, and now approaching a 2 year phase. When this markets breaks, and it will, then the next trend could be dramatic, given the extent and range of the current long term congestion phase, which is clearly defined on the monthly chart. What is perhaps more important, is the fact that this congestion phase is not representative of a buying climax, thereby confirming the structural weakness for gold, which is now simply waiting to break lower.
The daily chart reflects the bearish sentiment with today's effort to rise duly failing, and despite the gapped up open, continuing to look weak as the precious metal moves to test the $1200 per ounce region, with a move through here then likely to test $1185 per ounce followed by $1170 per ounce and ultimately $1135 per ounce in the short term. Longer term, and moving back to the monthly chart, the key level here is the deep platform of support in the $1140 per ounce region, and once this is breached as expected, then a move to $1050 per ounce seems likely, with a further potential to drop to three figures an ounce rather than four in the long term. The trap door is just starting to open, and the fall could be rapid and prolonged!
What others are reading on Finances