Silver ties investors in knots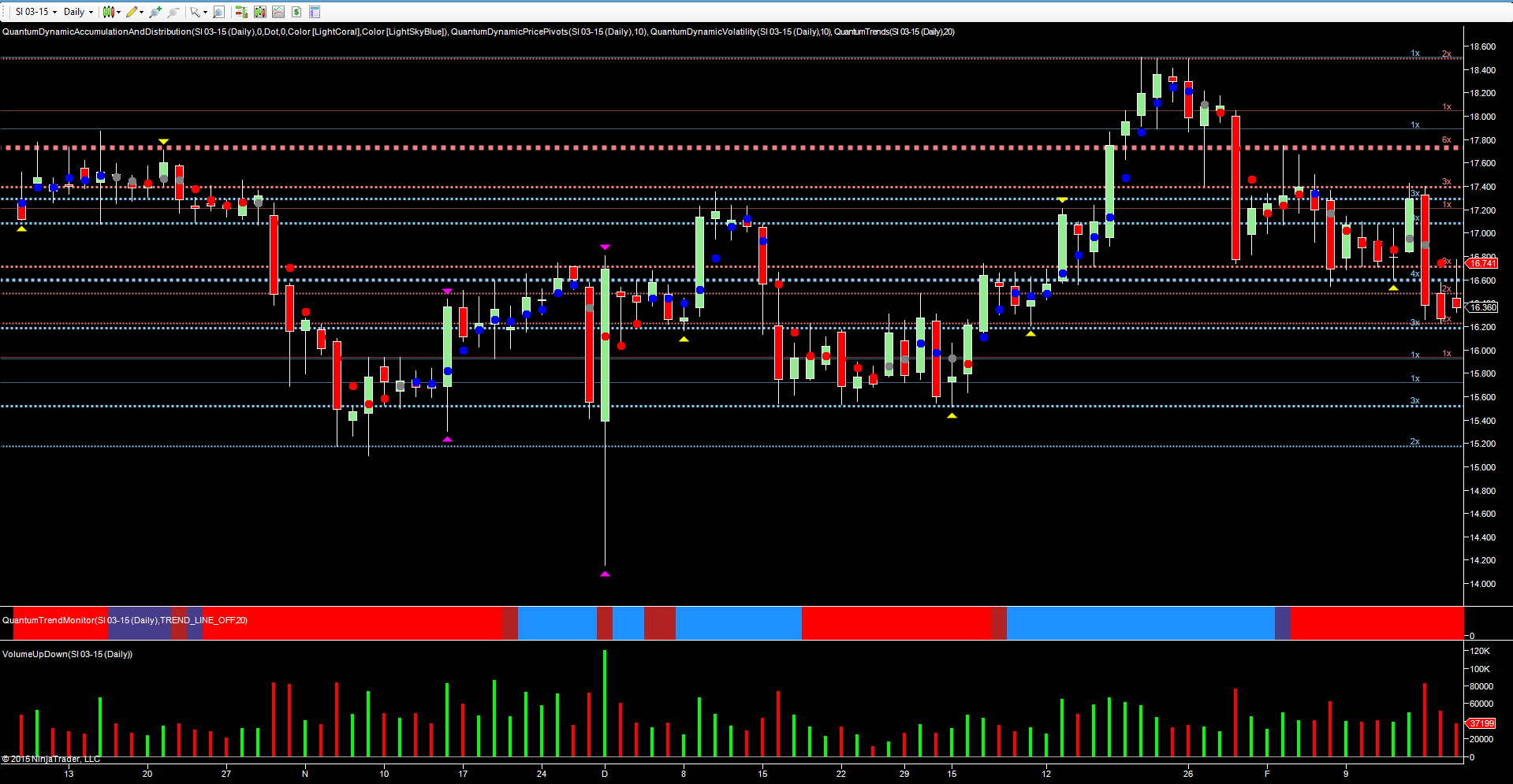 Where gold goes, silver is never far behind, and with the halcyon days of $50 per ounce for silver and almost $2000 per ounce for gold, investors in metals must wondering where it all went wrong. And from a technical perspective, the bad news is that the move lower for silver is far from over just yet, as in the next few months we could see the metal test the pivotal support platform at $14 per ounce, which if breached,  $9.80 per ounce becomes a real possibility. As far as the short term daily chart is concerned for investors, the last three days have been less than positive for the metal, with the wide spread down candle of Tuesday duly validated with high volume, with a follow through on Wednesday.
Today's price action has added further confirming signals with the tall wick to the upper body of the candle denoting yet another failed attempt to rally. The platform of support in the $16.20 per ounce region has now been tested twice, and if this is breached, as expected, then silver is likely to move to the next support area on the accumulation and distribution indicator at $15.50 per ounce. As with gold, we have yet to witness the start of a buying climax, and until we do in the longer term time frames, then the bad times for silver investors are set to continue for some time to come.
What others are reading on Finances