EUR/AUD delivers another great trade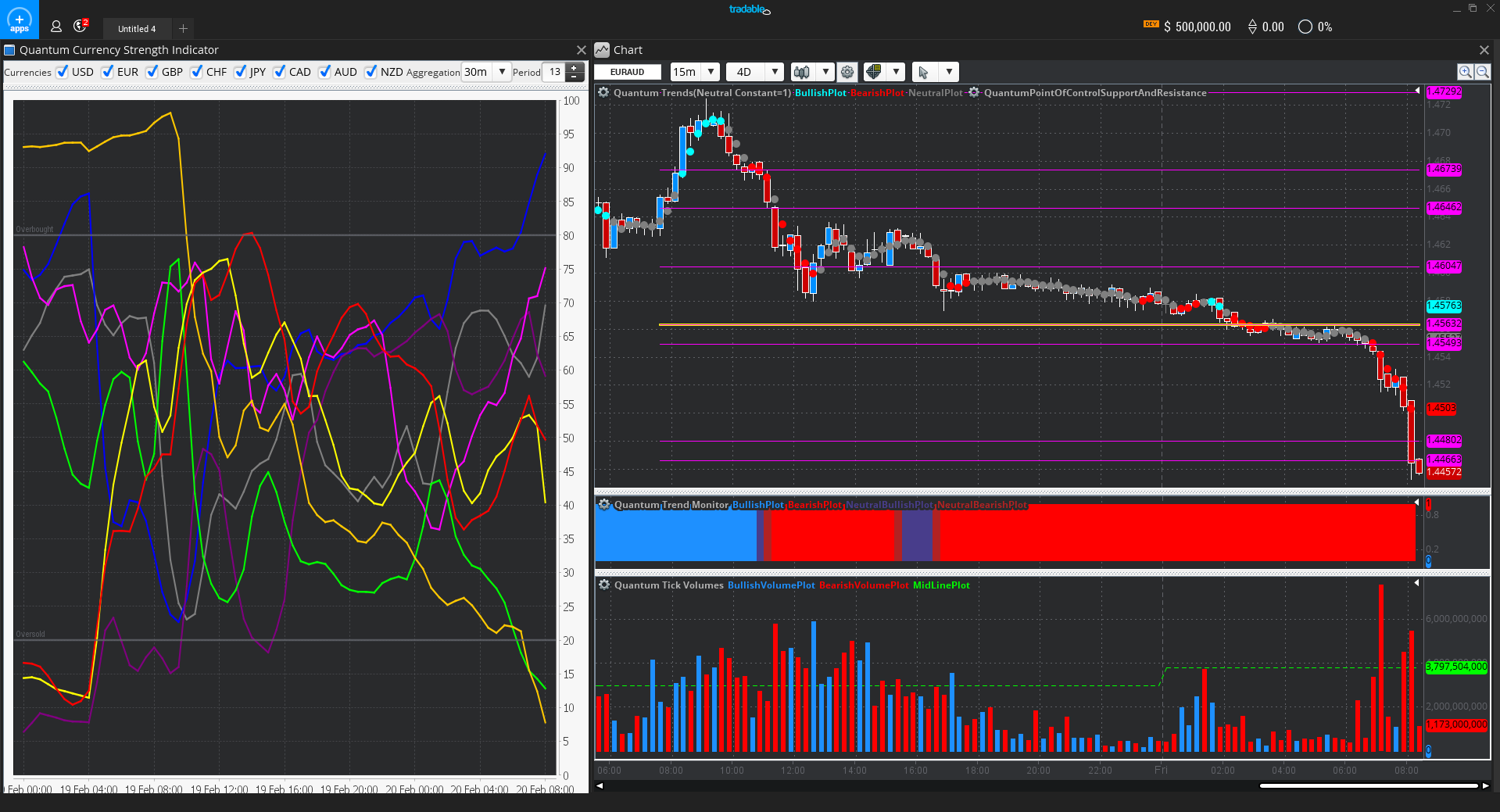 For those of you who came along to the forex trading room yesterday, the trade of the session was the EURAUD which reversed off the highs of 1.4725 on the 15 min chart and move steadily lower delivering some good profits. This trade also highlighted the importance of looking beyond eurodollar where choppy trading has been the order of the day and a classic example of the cross pairs offering cleaner and stronger price moves.
There were several reasons why this turned out to be such a good trade. First the ongoing saga surrounding Greece helped to provide some fundamental bearish momentum for the euro, which was duly highlighted across the time frames on the currency strength indicator, as the euro moved from heavily over bought towards the oversold region.
Equally the Aussie dollar was heavily oversold at the time and therefore the EURAUD presented itself as a logical candidate for a potential trade to the downside.
In addition the point of control indicator, which combines volume at price with support and resistance was also signalling weakness with the price action moving through the fulcrum of control on the faster charts.
This pattern of price action has been repeated once again this morning with the 30 min  CSI (currency strength indicator) to the left of the chart displaying the continued weakness for the euro (the gold line) matched by strength in the Aussie dollar (the blue line).
Alongside is the 15 min chart for the EURAUD with the breakout to the downside clearly validated on high volume and also further confirmed with the price action moving through the point of control at 1.4563. This extended bearish phase of price action was also confirmed with the trend monitor.
However, the extent of this move we now expect to see a pause, and possible short term reversal based on the over extension of both currencies, but I believe there is still a degree of downside momentum still left in this pair.
All the indicators mentioned above will soon be available on the new Tradable app based platform.
What others are reading on Finances