Oil picks up bearish momentum…again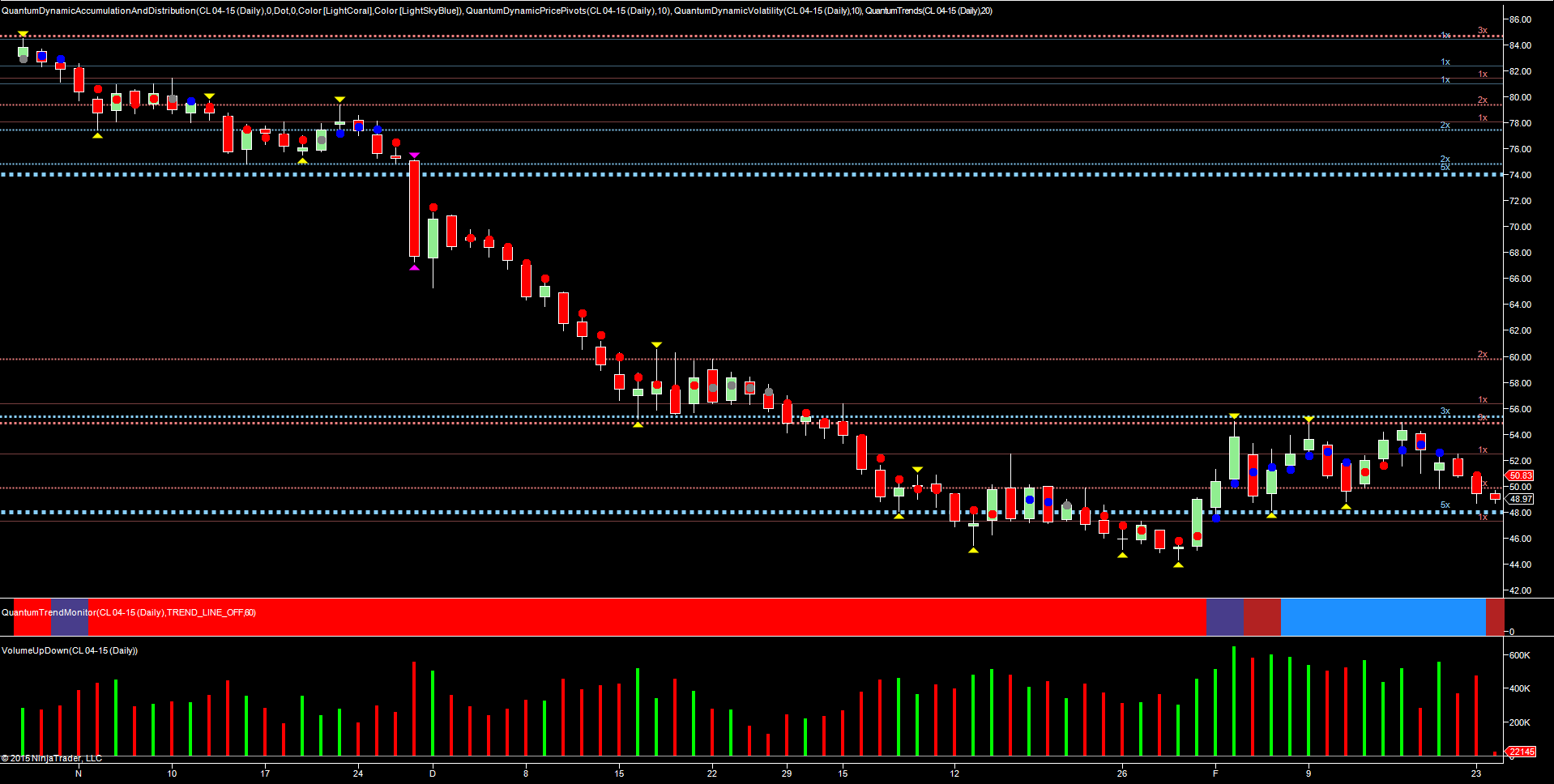 Much as expected, the recent 'rally' for oil has been short lived, and as rumour and speculation swirl around the markets, with OPEC meetings first on, then off, and with Nigeria voicing its discontent with the current inactivity, the price of oil has continued lower once again.
Yesterday's price action confirmed the weakness, breaking below the psychological $50 per barrel region to close at $49.45 per barrel on rising volume, a signal of a sustained move lower. In today's early trading, this bearish sentiment has continued, with the WTI April contract now trading at $48.81 per barrel at the time of writing. The next key level now awaits in the $48 per barrel area, as delineated by blue dotted line. Once this level is breached, the downwards momentum for oil will increase once again, with a move to test the $44 per barrel region of late January, then likely.
If  the floor of support does manage to hold, then we can expect to see further congestion in this region, but oil remains heavily bearish, and it is only a question of time before this platform is breached.
What others are reading on Finances