The sonic boom…..was in gold!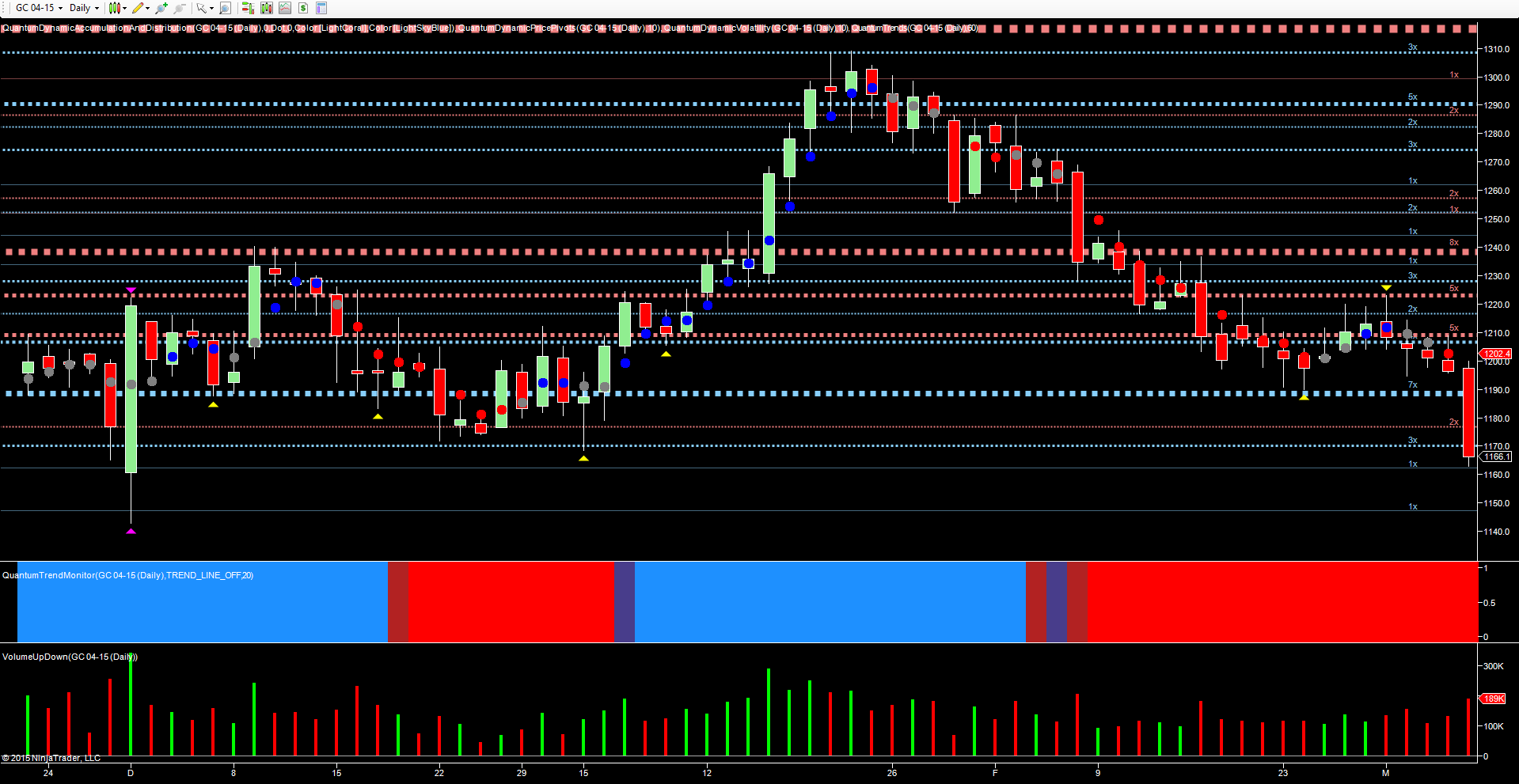 Gold futures – daily chart
For those of you reading this who remember Concorde, the last of which flew in 2003, you may also remember that it was one of the first commercial aeroplanes to break the sound barrier, a point always accompanied with a sonic boom. Today you might be forgiven for thinking that Concorde was flying again, as gold crashed through various support levels, creating its own sonic boom as a result. I hate to say "I told you so", but I have been forecasting the demise of gold on the longer term charts for some time, and indeed wrote the following as recently as February 19th, and I quote…
When this markets breaks, and it will, then the next trend could be dramatic, given the extent and range of the current long term congestion phase, which is clearly defined on the monthly chart. What is perhaps more important, is the fact that this congestion phase is not representative of a buying climax, thereby confirming the structural weakness for gold, which is now simply waiting to break lower.
And the title of the post was …The Trap Door Is Opening For Gold – you can read it in full here.
But as always in the market, there are two sides. For gold investors, these are worrying times, and for long term holders of the precious metal dark days indeed as the bearish trend gathers momentum once again. For speculative traders, days such as today are red letter days and ones to treasure. For gold traders, the future looks rosy, with more such days to come. For investors, the future looks grim with a move below $1,000 per ounce now increasingly likely.
What others are reading on Finances