Simply a market correction for US indices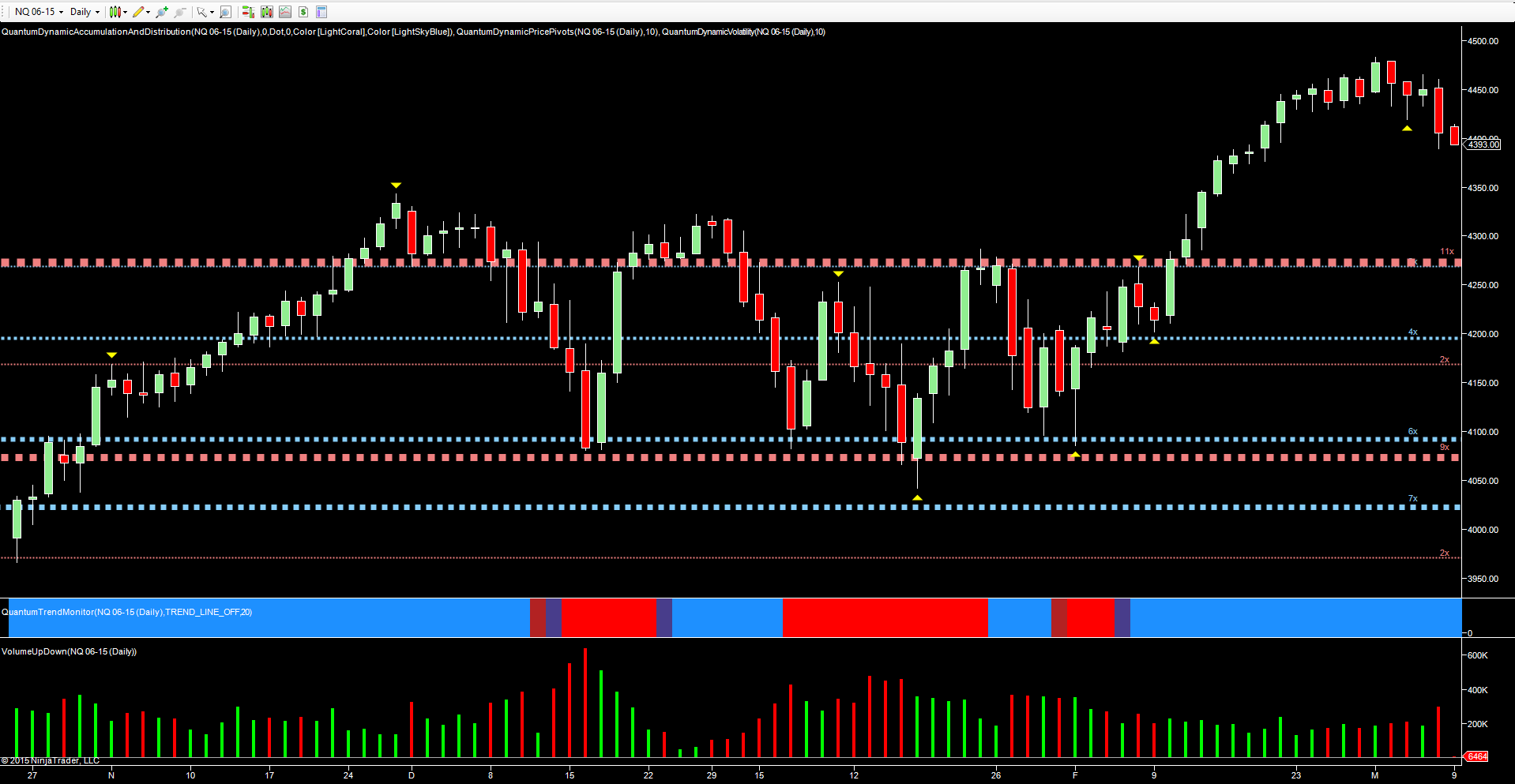 NQ daily chart
Friday's significant sell off in US equities came as no great surprise and indeed in my post of last week, I suggested that this would be the case, given the parabolic nature of the price action on the daily chart for the NQ emini, a classical structure and one suggesting market weakness and exhaustion of the current bullish trend. You can read the post in full here:
Art and finance combine on the NQ emini daily
As always when such events occur, the 'big short' analysts appear, advising this is the start of a major reversal and the end of the world is nigh. This is not the case, and as always my view is based on volume price analysis, and put simply, the current reversal has not been preceded with any form of selling climax, but merely a phase of gradually declining volumes in an up trend. As such, this suggests that Friday's wide spread down candle on the NQ emini ( and indeed the other major indices) is merely a long overdue market correction following the strong gains of February and the breakout through the resistance region at 4275 on the daily chart. Indeed it is interesting to note that whilst the day closed as a wide spread down candle, the associated volume was not extreme, and although volume and price were in agreement on the day, the volume itself was average and not suggestive of panic selling. All the signs therefore suggest this is simply a market correction, and another phase of price action in the longer term bullish trend, which is now building into a classic pattern, characterized with rounded tops in the uptrend, as the market prepares for the next leg of bullish price phase.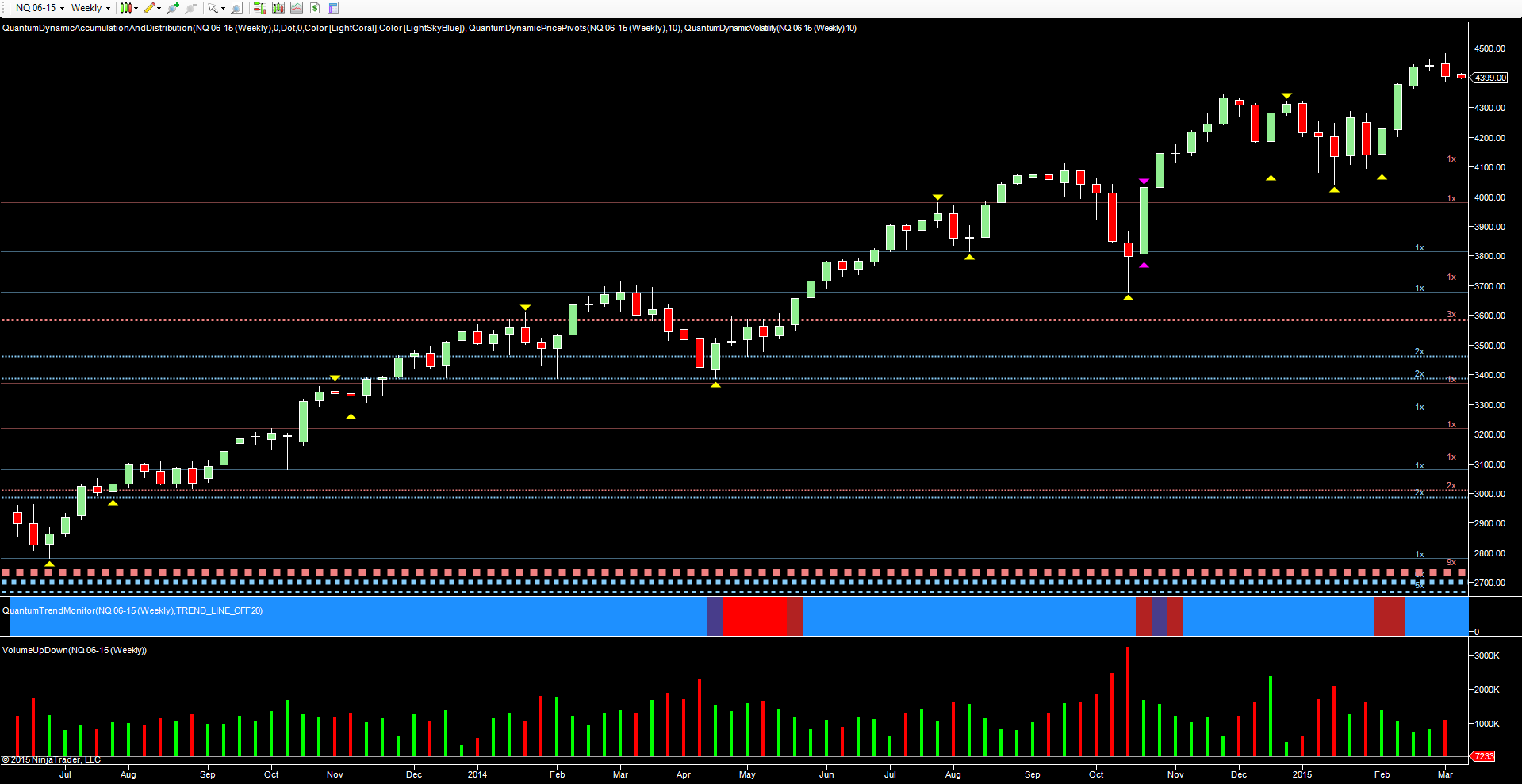 Moving to the weekly chart, this paints a similar picture, with the index rising during February, but with falling volumes and narrowing price spreads, with last week's price action then delivering the market correction. The weekly chart also displays the characteristic pattern of a bullish trend. In the short term the index looks likely to test the platform of support now in place below in the 4350 region which should hold, and if so, then this may signal the end of the current correction and a return of the longer term bullish trend.
What others are reading on Finances